October 19, 1954 - Monte Carlo, Rome, Italy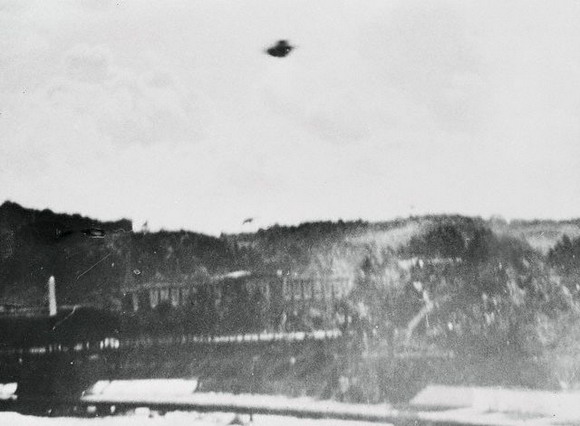 Background Information / Description:
Original caption for this photograph:
Amateur photographer Turi Mattarella snapped this picture of what he claims is a flying saucer hovering above Rome's Monte Carlo. A number of residents in the Eternal City claim they have seen discs, with what appears to be a distinctive central control tower, flying overhead.
Source / Credit: Bettmann
Photograph ID: 210
ID: 210
FAIR USE NOTICE: This page may contain copyrighted material the use of which has not been specifically authorized by the copyright owner. This website distributes this material without profit to those who have expressed a prior interest in receiving the included information for research and educational purposes. We believe this constitutes a fair use of any such copyrighted material as provided for in 17 U.S.C § 107.