September, 1957 - Fort Belvoir, Virginia, USA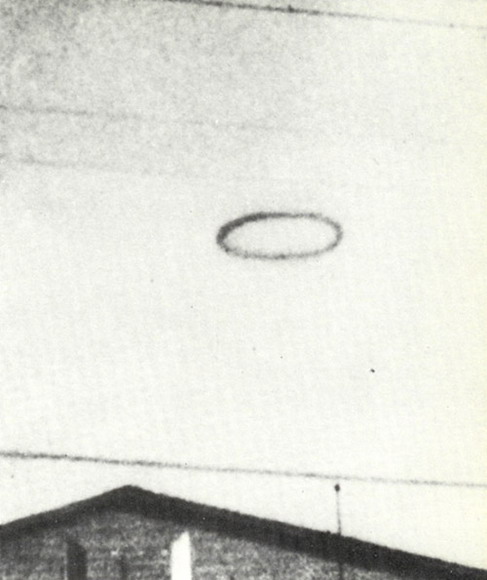 Background Information / Description:
The Condon Report (p.168) devoted 11 pages to this case. One morning in September, 1957 an Arm private at Fort Belvoir, Va. was called from his barracks by his buddies to witness what appeared to be a black, ring-shaped UFO approaching. The private grabbed his Brownie camera and snapped 6 pictures of it, of which this was the first. After about 5 minutes, the black ring, which appeared "solid" to the soldier and glided steadily along, began to be "engulfed in white smoke."
Source / Credit: Knight
Photograph ID: 331
ID: 331
FAIR USE NOTICE: This page may contain copyrighted material the use of which has not been specifically authorized by the copyright owner. This website distributes this material without profit to those who have expressed a prior interest in receiving the included information for research and educational purposes. We believe this constitutes a fair use of any such copyrighted material as provided for in 17 U.S.C § 107.