October 3, 1973 - Louisville, Kentucky, USA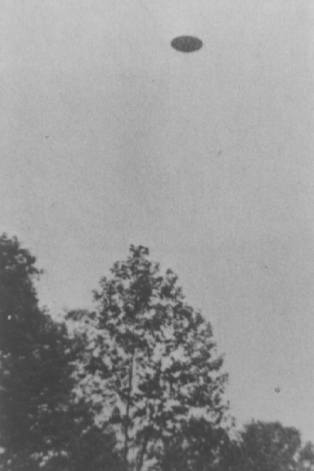 Background Information / Description:
"It was about 2:00pm I'd guess. I didn't hear anything. I had just seen two chipmunks scampering around the base of a Sycamore tree. Then I looked up and, by God, there it was...this round flying saucer. That's all I know to call it," reported this an electronics technician from Louisville. The man took six pictures in all, two of which were blurred because of the object's rapid departure. The pictures and negatives were examined by the COURIER-JOURNAL photo staff, and if the photos were faked, they were fakes of the highest quality. There were no other sightings in this area at this time.
Source / Credit:
Photograph ID: 100
ID: 100
FAIR USE NOTICE: This page may contain copyrighted material the use of which has not been specifically authorized by the copyright owner. This website distributes this material without profit to those who have expressed a prior interest in receiving the included information for research and educational purposes. We believe this constitutes a fair use of any such copyrighted material as provided for in 17 U.S.C § 107.