1970s - Bremerton, WA, USA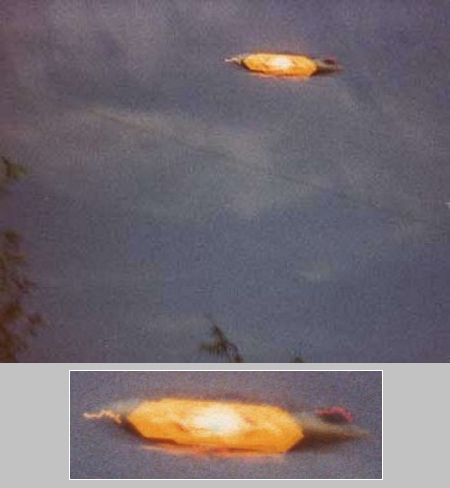 Background Information / Description:
From HBCC UFO Research:

Bremerton, Washington, United States 30 Years Ago
Hi Yogi, (Brian)

It was some 30 years ago -as I was walking into my home in Bremerton, Wa. when I saw those strange objects in the sky -hovering almost right above me .It was in a northerly direction and a little to the west from where I stood.I ran inside and got my camera-took these 2 pictures .I'm an 83 year old lady now and when I heard of Art Bells interest in UFOs I thought he might like to see them.

Had to look them up in all my pictures- and I was surprised again to see how strange they looked. After they were posted -got e-mail that said they were everything from a Goodyear blimp - some testing a flying car-a Navy Drome-and someone actually said it was a UFO.Wish I had put the date on the pictures- but too late for that. My daughter will attach the photos as I have just gotten this lap top computer-have to type with one finger yet- so have a lot to learn.Thanks for your interest

Sincerely, Lorraine

I would like to extend my many thanks to Lorraine for her kindness and sharing these pictures with us all.

--------------------------

Thanks to Brian Vike, HBCC UFO Research
http://www.hbccufo.com

Photograph ID: 190
ID: 190
FAIR USE NOTICE: This page may contain copyrighted material the use of which has not been specifically authorized by the copyright owner. This website distributes this material without profit to those who have expressed a prior interest in receiving the included information for research and educational purposes. We believe this constitutes a fair use of any such copyrighted material as provided for in 17 U.S.C § 107.