November 11, 1976 - South Herwang, Indonesia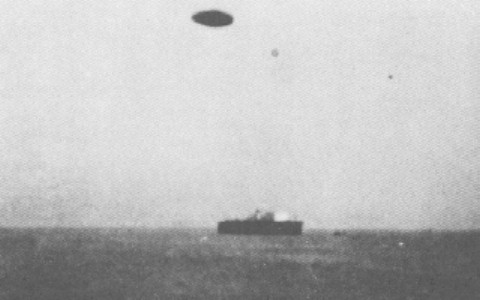 Background Information / Description:
At 2:00pm in November of 1976, Mr. Tony Hartono, an engineer, had taken photographs of the off- shore oil rig his company ARCO Indonesia was building in order to illustrate his progress report. He had one left and was standing on a platform facing the sea, wondering what else he could shoot to finish the film roll. Suddenly his attention was attracted to a little dark speck in the sky which was growing larger as it approached. It became a yellowish color as it continued its approach and came quite near the launch he was in. He used his last shot to capture this object on film.
Photograph ID: 91
ID: 91
FAIR USE NOTICE: This page may contain copyrighted material the use of which has not been specifically authorized by the copyright owner. This website distributes this material without profit to those who have expressed a prior interest in receiving the included information for research and educational purposes. We believe this constitutes a fair use of any such copyrighted material as provided for in 17 U.S.C § 107.