March 13, 2005 - Waroona, Western Australia, Australia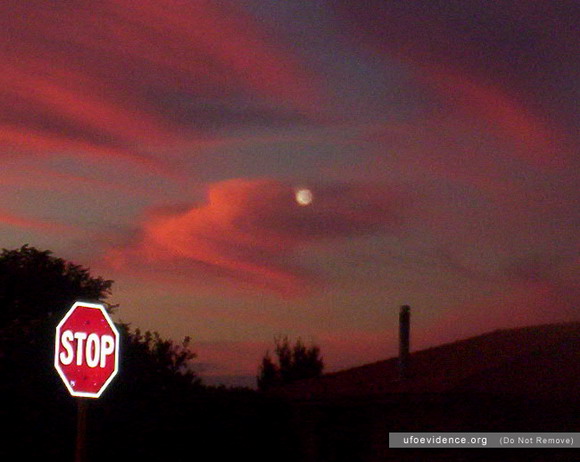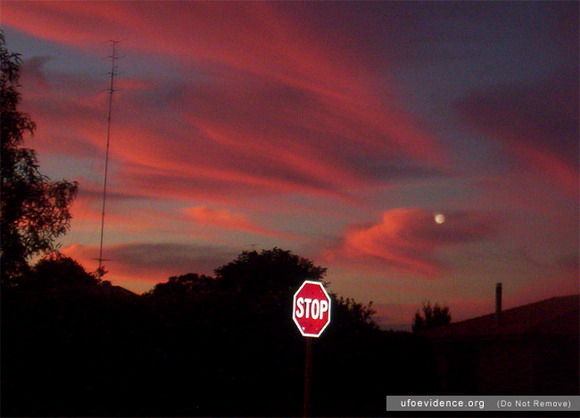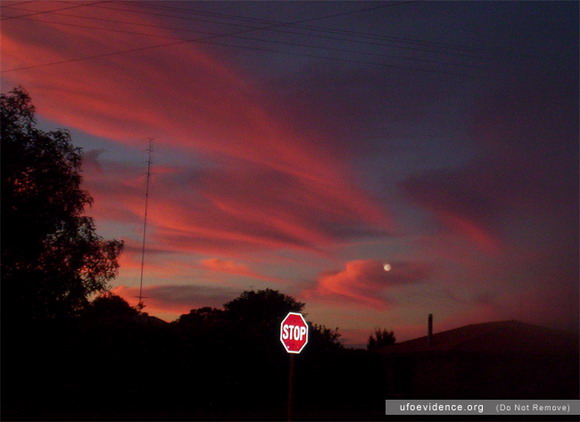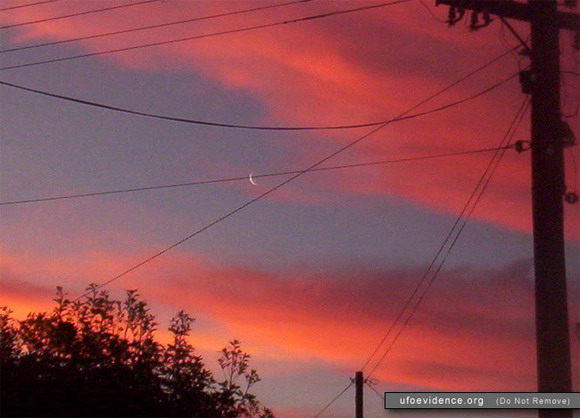 Background Information / Description:
[NOTE: The first three images are 3 versions of the same photograph, showing the "orb" photographed by the witness. The 4th image shows where the moon was. According to the witness, "the orb was right of the tree, the moon was way left and a crescent." The orb was not seen at the time the photograph was taken (see report below.)]

FULL REPORT:

Summary:
Glowing sphere low in the sky, moon was a crescent on this night.

Date Posted: 3/14/2005 2:10:12 AM
Sighting Time: around, 8.00pm
Day/Night: Dusk/Evening
Duration: 5 seconds
No. of Witnesses: 1
Urban or Rural: rural
No. of Object(s): Single
Size of Object(s): hard to tell on photo
Distance to Object(s): to hard to gauge
Shape of Object(s): orb
Color of Object(s): white

Full Description & Details:
I had taken my digital camera outside to take pictures of a really great looking sunset,i took 4 photos all together,i also made a point of getting the moon in 2 of the photos because it was a crescent shape and looked good against the sunset backdrop,the photos were taken all at the same time , one after another,when i put them on my computer i noticed a strange looking light low in the sky,i checked my other photos to make sure it wasnt the moon,which it was not , for the moon was in a totally different location and was not full,it was a small crescent,i have included a photo of this too.Im not sure what this ball is ,any comments would be helpful,when i went back outside about 3 minutes later there was nothing there ,the moon was still in the same place and still a crescent,western australia did not have a full moon on the 13th of march 2005,so im stumped,has anyone seen anything similar? thanks.

Personal Background:
im 31 yrs old , live in a small town in the southwest of australia, i work in a blood lab,i lived in the u.k for 13 yrs then came to australia,my intrests are music , acoustic guitar,computers and travelling.

Other Comments:
i strongly believe that there is other life out there,im not sure what it was(in the photo) i can say 100% it was not the moon and my camera works just fine , so i was hoping you could help and explain what it is.

Reported Sighting? No
Location: waroona
Age: 31

Photograph ID: 359
ID: 359
FAIR USE NOTICE: This page may contain copyrighted material the use of which has not been specifically authorized by the copyright owner. This website distributes this material without profit to those who have expressed a prior interest in receiving the included information for research and educational purposes. We believe this constitutes a fair use of any such copyrighted material as provided for in 17 U.S.C § 107.