January 13, 2001 - Lake Chapala, Ajijic, Mexico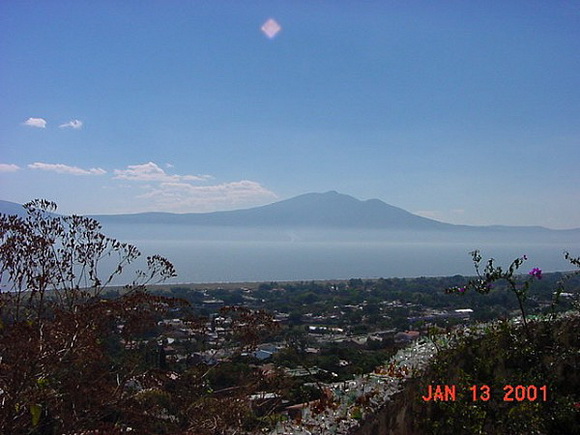 Background Information / Description:
I was working in Mexico just outside the city of Guadalajara in a little city called Ajijic, we were renting a house and I was taking pictures of the view. We were reviewing pictures June of this year when we noticed this one, I'd like to know what you think. This is over the biggest inland lake in Mexico (Lake Chapala) notice the date on the picture over 4 years ago.
Source / Credit: Mike Brueggeman / UFOEvidence.org
Photograph ID: 399
ID: 399
FAIR USE NOTICE: This page may contain copyrighted material the use of which has not been specifically authorized by the copyright owner. This website distributes this material without profit to those who have expressed a prior interest in receiving the included information for research and educational purposes. We believe this constitutes a fair use of any such copyrighted material as provided for in 17 U.S.C § 107.