February 19, 1996 - Karagol near Izmir, Turkey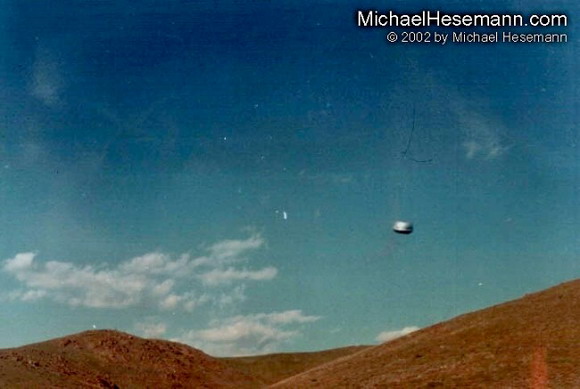 Background Information / Description:
February 19, 1996
Karagol near Izmir, Turkey
Two young amateur mountaineers, Cem Arat and Mehmet Safak, both 20 at that time, were hiking at the Yamanlar Mountain Peak near Karagol. They had finished school and expected to go to the army soon, so they had taken a camera to take each other's picture as a memoir of that good old days. All of a sudden a UFO appeared and was floating in the air, making no sound; they were so astonished that they didn't know what to do first. "We have never seen anything like that before", they told Michael Hesemann, when he interviewed them on the Istanbul international UFO Congress in December 2001, "it was definitely nothing built on Earth. It could hover on the spot and increase to tremendous speed, shot up and down, rotated around its axis, all very fast and completely soundless." Eventually they remembered their camera and shot some pictures, before the object disappeared in a blink of an eye. The sighting lasted for about two minutes. In the following days and weeks the two youngsters returned again and again to the site, hoping that they would see the object again"(SEE APRIL 2002 "Ufo Photo of the Month")

Thanks to Haktan Akdogan for the pictures and Esen Sekerkarar for a detailed report on the incident!

Photograph ID: 22
ID: 22
FAIR USE NOTICE: This page may contain copyrighted material the use of which has not been specifically authorized by the copyright owner. This website distributes this material without profit to those who have expressed a prior interest in receiving the included information for research and educational purposes. We believe this constitutes a fair use of any such copyrighted material as provided for in 17 U.S.C § 107.