May 25, 2001 - Kilsyth, Victoria, Australia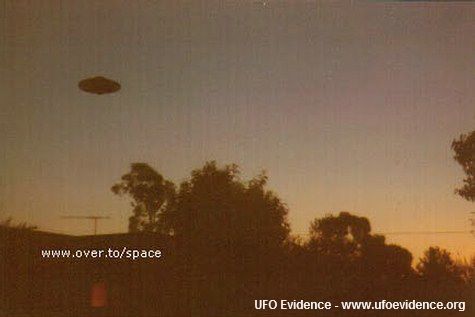 Background Information / Description:
Report received by UFO Hotline -
Ross Dowe nsc@post.com

Australia Victoria Melbourne -
Wantirna 9.55 PM
6-16-01

Respondents report sighting a dark grey disc or saucer shaped aerial object flying over the Knox area of Melbourne.

The object "appeared to be round or saucer shaped with silver sides and also appeared to have a small dome underneath it with a half of dozen large lights on the circumference of the main body of the disc."

At first it was thought to be a Blimp but upon analysis "it was only a 1/4 of the size a the blimp and far too big for a garbage bag hoax"'.

The unidentified flying object travelled about 20 kms to the north before turning right to the east towards Ringwood, it was seen for about 5-8 minutes and there was not sound, the air was still and very cold (snow), everyone inside by winter fires. ___

UFO Hotline
Ross Dowe nsc@post.com
Photograph ID: 68
ID: 68
FAIR USE NOTICE: This page may contain copyrighted material the use of which has not been specifically authorized by the copyright owner. This website distributes this material without profit to those who have expressed a prior interest in receiving the included information for research and educational purposes. We believe this constitutes a fair use of any such copyrighted material as provided for in 17 U.S.C § 107.