January 1, 1939 - Organ Cave, West Virginia, USA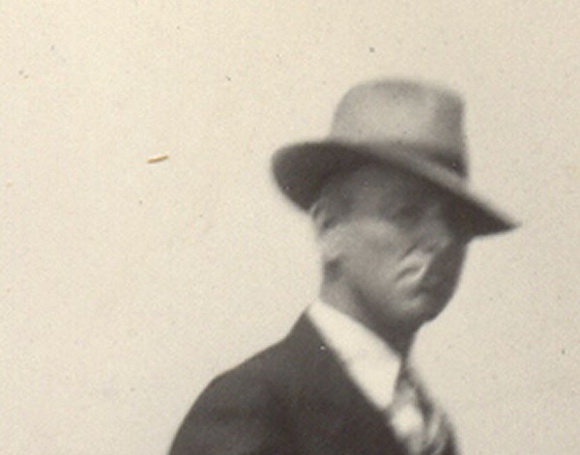 Close-up of the photograph taken near Organ Cave, West Virginia in 1939.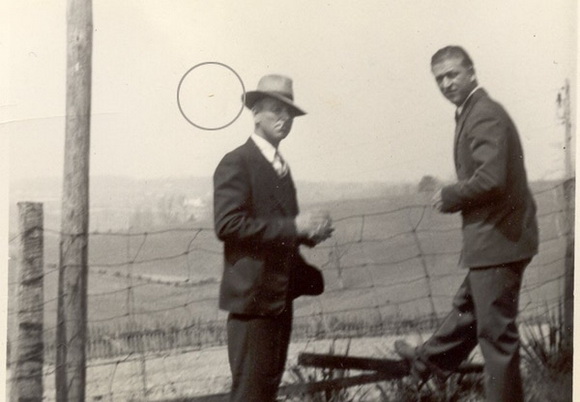 The full original photograph, with a circle drawn around the object.
Background Information / Description:
UFO In 1939 Family Album Photo

From DK
dk7@oasisol.com
5-7-02

This was sent to me from my friend Chris Miller in West Virginia. I am forwarding it.

-- Original Message --

Hey Guys ,

I am in the middle of making a Family tree Video for my own Grandmother. She gave me approximately 1000 pictures to scan, and look what I found in the bunch....

This photo was taken in 1939 Near Organ Cave, West Virginia .

This is my Grandfather ( Left ) and His Brother.
Source / Credit: Rense.com
Photograph ID: 295
ID: 295
FAIR USE NOTICE: This page may contain copyrighted material the use of which has not been specifically authorized by the copyright owner. This website distributes this material without profit to those who have expressed a prior interest in receiving the included information for research and educational purposes. We believe this constitutes a fair use of any such copyrighted material as provided for in 17 U.S.C § 107.