March, 1967 - Yungay, Peru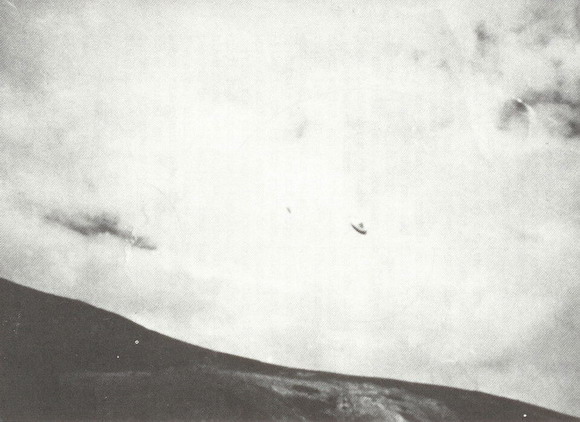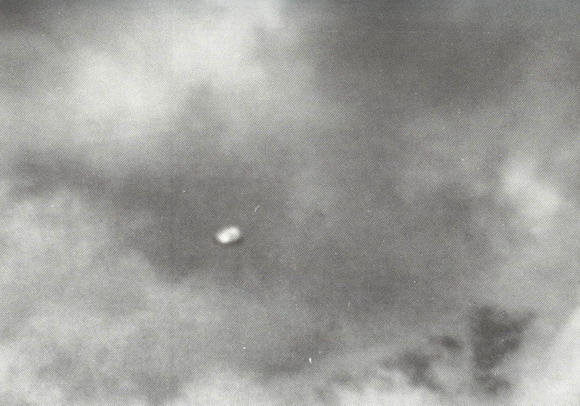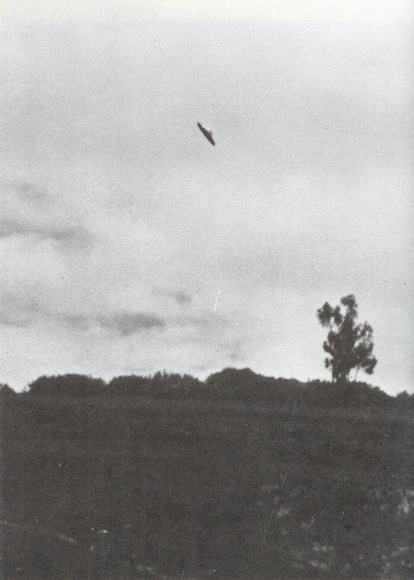 Background Information / Description:
Two identical UFOs approach together over shoulder of Mt. Huascaran. The two machines separated and one circled out over the valley beyond. Photo #3 shows an enlargement of the profile shot of the 1967 Yungay, Peru UFO as it circled back beyond a tree and climbed up and joined the second one above shortly before departing.
Source / Credit: Stevens
Photograph ID: 362
ID: 362
FAIR USE NOTICE: This page may contain copyrighted material the use of which has not been specifically authorized by the copyright owner. This website distributes this material without profit to those who have expressed a prior interest in receiving the included information for research and educational purposes. We believe this constitutes a fair use of any such copyrighted material as provided for in 17 U.S.C § 107.