April 9, 1976 - Nagoya City, Japan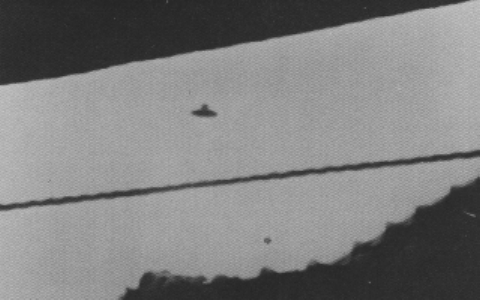 Background Information / Description:
At 2:00pm on April 9, 1976, Hirohito Tanaka saw the small dark circular flying object with the raised dome in the center. It was making a low pass over the roof of his next door neighbor's house. Grabbing his Instamatic 126, he ran to the balcony and shot seven pictures in rapid succession. The domed disc was moving in zig-zag and falling-leaf fashion as it flew about in the near sky. It was dark colored and he could not see much detail, only noting its strange movements, well aware that no airplane known to him could perform such maneuvers.
Source / Credit:
Photograph ID: 92
ID: 92
FAIR USE NOTICE: This page may contain copyrighted material the use of which has not been specifically authorized by the copyright owner. This website distributes this material without profit to those who have expressed a prior interest in receiving the included information for research and educational purposes. We believe this constitutes a fair use of any such copyrighted material as provided for in 17 U.S.C § 107.