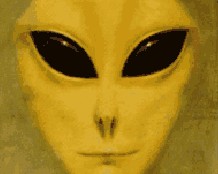 Abduction Phenomenon
"UFO abductions are not a rare phenomenon and have been estimated to have occurred to three-million Americans. There is a remarkably precise correspondence to the reports. Abductees exhibit relatively little psychopathology. The author uses a combination of hypnosis and a breathing technique as treatment in helping the abductees confront and move through the terrifying memories of the experiences. Abduction events and descriptions of aliens are relatively uniform. There is both subtle and highly robust physical evidence that accompanies some of the abductions. The aftermaths of these events are usually highly traumatic. But in processing these terrors, abductees are often able to find these events a source of transformation, in connecting them beyond themselves." From The UFO Abduction Phenomenon: What Does it Mean for the Transformation of Human Consciousness? by John E. Mack, M.D.
subtopics
Budd Hopkins is a world-renowned artist, author, and pioneer UFO abduction researcher. Having investigated well over 700 cases, he now heads the Intruders Foundation, a nonprofit, scientific research and support organization. Taken together, his three books, Missing Time, 1981, Intruders, 1987, and Witnessed, 1996, are widely regarded by researchers and skeptics alike as comprising the most influential series of books yet published on the abduction phenomenon. These works, Hopkins' lectures, and his other presentations have been responsible for bringing a number of other noted researchers-David Jacobs, John Carpenter, Yvonne Smith, and John Mack, among others-into this extraordinary area of specialization.
David M. Jacobs, Ph.D. is Associate Professor of History at Temple University specializing in twentieth century American history and culture. Dr. Jacobs began researching the controversy over unidentified flying objects in America in the mid 1960's, and has amassed over 35 years of primary research data and analytical hypotheses on the subject. Since 1973 Dr. Jacobs has continued to devote most of his professional and personal energies to researching the UFO phenomenon in general, and the abduction phenomenon in particular. Having conducted over 750 hypnotic regressions with over 125 abductees, Dr. Jacobs is one of the foremost UFO abduction researchers worldwide. As a result of his extensive primary research, he has developed the first scientific typology of the abduction experience.
John E. Mack, M.D., professor of psychiatry at Harvard Medical School and founder of the Center for Psychology & Social Change, explores how extraordinary experiences can affect personal, societal and global transformation. He is the author of many books detailing how one's perceptions shape relationships with one another and with the world, including the Pulitzer Prize-winning biography of T.E. Lawrence, A Prince of Our Disorder, Abduction, and Passport to the Cosmos: Human Transformation and Alien Encounters.
articles & documents
websites & organizations
books